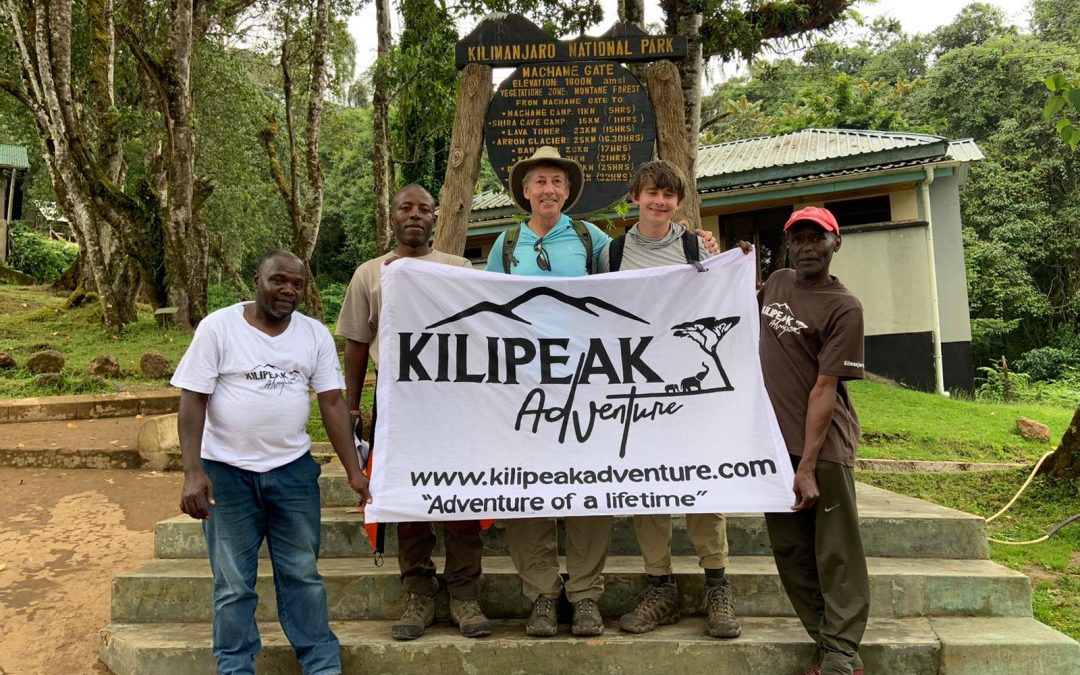 Mount Kilimanjaro Tipping Guidelines | Kilipeak Adventure
What is Kilimanjaro tipping?
Tipping on Kilimanjaro is customary, but NOT obligatory. It is a small gesture showing your regard and gratitude for the hard work put up by the mountain crew including the tour guide, porters, etc. in making your Climbing of Mount Kilimanjaro a definitive success.
The Kilimanjaro tipping ceremony
The Kilimanjaro tipping ceremony is an important and fun custom that happens on the last night on the mountain. Amidst song and dance, climbers give their mountain crew tips and these are an important source of supplementary income. Your mountain crew is the team that accompanies you throughout your Kilimanjaro climb; it consists of a lead guide, assistant guides, a cook, and porters.
How big is a Kilimanjaro mountain crew?
The size of your Kilimanjaro crew depends on how many climbers are in your group. The more people in a group, the more porters and guides that are required. Kilimanjaro climbing groups generally vary from two to 18 people. Although also solo travelers book for a special occasion
Tipping on Kilimanjaro – the breakdown looks like this.
1 climber
1 guide / 4-5 porters / 1 cook
2 climbers
1 guide / 8-9 porters / 1 cook / 1 assistant guide
3 climbers
1 guide / 11-12 porters / 1 cook / 1 assistant guide
4 climbers
1 guide / 13-15 porters / 1 cook / 1 assistant guide
5 climbers
1 guide / 17-19 porters / 1 cook / 2 assistant guides
6 climbers
1 guide / 20-23 porters / 1 cook / 1 assistant cook / 2 assistant guides
The duties of the mountain crew members
So we've mentioned that a Kilimanjaro mountain crew consists of guides, assistant guides, porters, helper porters, and a cook. Below we explain their duties and how many are needed per climb group.
Lead guide – The overall trek leader, responsible for everyone's health and safety
Assistant guides – They lead you safely and efficiently up the mountain, answer your questions, and monitor your health
Cook – Prepare all your food (breakfast, lunch, dinner, and snacks)
Porters – They carry food, camping equipment, and everyone's personal belongings, set up and strike camp, and take on various other duties
Helping porters – They work as porters but each has an additional duty such as serving as your waiter, washing dishes, or servicing the toilet tent.
If you're wondering why each trekker needs crew numbers, you won't be the first! But the reason for this is that everything you need for your five to nine days on the mountain must be carried there and back. We're talking:
Food, crockery, and cooking equipment
Chairs and tables
Sleeping tents, a mess tent, and a toilet tent
Sleeping bags and sleeping mats
Medical supplies
Personal belongings
That's an awful lot of stuff needing to be carried! And each Kilimanjaro porter is only allowed to carry a maximum of 20 kg (excluding their own personal gear).
How much should I be tipping?
It can be tricky to work out an exact amount to set aside for tipping early on in the planning phase, as you don't yet know how many climbers will be in your group, and therefore how large your mountain crew will be. But a good rule of thumb is to set aside 15% of your climb price for tipping.
With that ballpark figure in mind, we now explain the norms for tipping amounts and how to work out an average tipping amount based on your group's size.
A good rule of thumb: plan to tip around 15% of your climb price.
How much should I be tipping on Kilimanjaro?
In keeping with industry recommendations for tipping, we suggest that as a group you tip each type of Kilimanjaro crewmember the following amount:
Mount Kilimanjaro Tipping Guidelines | Kilipeak Adventure

Tipping amounts are as follows. These numbers are per group, not per climber.
Per Lead guide
US$20-30 per day
Per assistant guide
US$15-25 per day
Per cook
US$ 15-$25 per day
Per porter
US$10 per day
Please ask your lead guide to indicate who is a helping porter and who is a porter. If you have a large mountain crew, it might just be about asking the number of helping porters and the number of porters, as you might not get to meet each one individually.
Tipping on Kilimanjaro – when and who do you pay your tip to?
A climber gives tips to the mountain crew during the tipping ceremony it is customary to pay tips individually in separate envelopes at the end of a climb. Unless advised otherwise. So for those wondering How Much Tip on the End of Kilimanjaro Trek, it definitely varies from the number of guides and porters and also how satisfied you were with their services. Sometimes the tipping ceremony takes place at the last camp; just ask your lead guide if you'd like to know when exactly to expect the tipping ceremony.
What currency should I use?
Mostly Tipping on Kilimanjaro is done through US dollars or Tanzanian Shilling. It is suggested that you draw dollars before you start traveling. If you are wondering How Much Cash to Take to Kilimanjaro, you can take advice from our travel experts before the trip and they will guide you accordingly.
Your tipping money needs to go up and down Kilimanjaro with you, ready for the tipping ceremony at the end of the trip!