Mount Kilimanjaro Group Joining Itineraries 2020-2021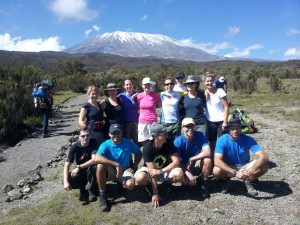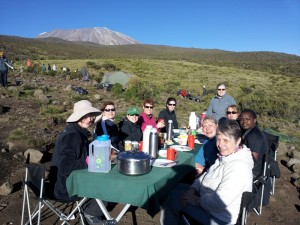 Our Group Sizes 
Group climbs are great if you are traveling solo, a couple, or just wish to experience the climbing Kilimanjaro with other travelers from all over the world. Our groups usually range from 4-12 persons. The maximum number of clients in a group climb is 12-18 persons depending on the route chosen.
Kilipeak Adventure we offer Mount Kilimanjaro group climbs on the following routes: Machame, Lemosho, Shira, Northern Circuit, Marangu, and Rongai.
All group climbs are guaranteed to depart regardless of the number of participants. Your trip will never be canceled, and you will never be asked to pay more, even if you are the only person booked on the climb.
We climb Mount Kilimanjaro every day of the year and can schedule a climb with just 2 days' notice for any booking group size. However, many climbers – particularly those traveling solo – prefer to join others who have already booked.
Our trips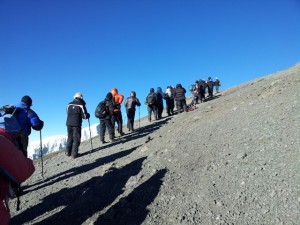 Our trips are for active, flexible-minded people who enjoy the unusual and adventurous. For trips that have an emphasis on mountain trekking, you need to remember that even the easiest trekking involves some exertion, so you should be reasonably fit and sure that you will enjoy the activity.
We guarantee to provide a strict standard of service in all our climbs, including: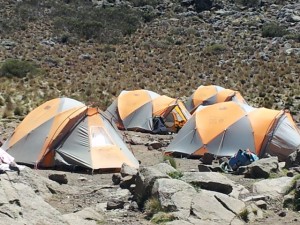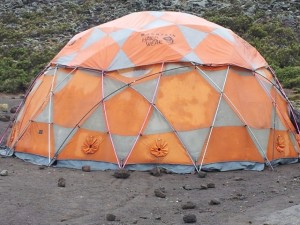 Professional, experienced, mountain guides Quality, waterproof, four-season mountain Hardwear tents Quality Mess tents with table and chairs Large portions of fresh, healthy, nutritious food Clean, purified drinking water Private, portable chemical flush toilets Crisis management and safety procedures Fair and ethical treatment of porters Environmentally responsible trekking Summit Emergency Oxygen Pulse OximetersWalking Poles Sleeping Mattress Emergency Evacuation by Flying Doctor Society of Africa.
Safety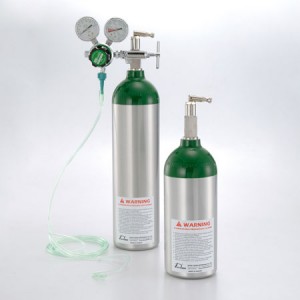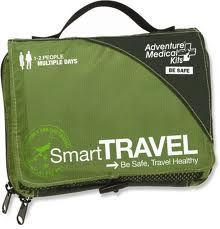 Success is what we want during our trip. We are prepared for any urgent situation and also have in place a complete evacuation procedure in case of altitude sickness. We carry first aid supplies, supplement summit oxygen and Pulse Oximeters).
Travel insurance
all customers traveling with Kilipeak Adventure are required to have fully comprehensive travel insurance. The policy needs to be valid from the date that the initial order is placed so as to provide cover for a cancellation prior to departure. During travel, the insurance needs to provide comprehensive medical, evacuation, and repatriation cover.
Please click the links on the button below to book your trip.
MOUNT KILIMANJARO GROUP JOIN TREKKING INCLUDES:
• Tanzania VAT on tourism activities and park fees
• Return transfers Kilimanjaro airport to Arusha and Arusha to Kilimanjaro airport
• Hotel Lodging the night before and the night after the climb, with dinner and breakfast included (double occupancy) with bed dinner and breakfast
• Transfer from your hotel to starting point for your climb and return to your hotel after your climb
• Large portions of fresh, healthy, nutritious food
• All Kilimanjaro National Park gate fees, camping fees, and climbing permits.
• Kilimanjaro National Park rescue fees (Kilimanjaro Rescue Team)
• Emergency oxygen (for use in emergencies only – not as summiting aid)
• Basic first aid kit (for use in emergencies only)
• Qualified mountain guide, assistant guides, porters and cook
• Salaries for the mountain crew as per guidelines set by Kilimanjaro National Park
• Breakfast, lunch, and dinner, as well as hot drinks on the mountain
• Camping equipment (tents, camp chairs, tables & sleeping mattress
• Water for washing up daily
• Porter to carry your duffel bag (max weight 15kg / 32 lbs) from one camp to the next camp.
• Kilimanjaro National Park certificate for your successful summit attempt
• A comprehensive Climbing Kilimanjaro travel info pack
• Chemical Portable toilet
MOUNT KILIMANJARO GROUP JOIN TREKKING EXCLUDED;
• Flights and airport taxes
• Items of a personal nature
• South African passport holders do NOT require a visa for Tanzania, however, most other nationalities require a visa for Tanzania
• Health requirements (Yellow Fever compulsory if traveling to Tanzania recommended)
• Highly recommended travel and medical insurance.
• Personal hiking/trekking gear – we can rent some of the gear from our equipment store in Tanzania
• Snacks, personal medicine, and water purifying tablets
• Meals & drinks not specified and snacks
• Tips and any items of personal nature.